Our Experts
Legal Experts
Globe tests and certifies all translators and experts working on legal translation in an ISO 9000-compliant process. Every task is double-checked and rechecked, as per quality control protocols, then re-edited after client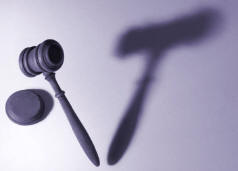 review.
Our ATA-accredited and certified translators specializing in legal matters provide top quality translations with a rapid turnaround. Our in-country experts, many of whom are attorneys, know the language of the law in the target country. Our experts are experienced in rapid turnaround of summons and complaints, immigration documents, wills, and all kinds of legal documents.
High volume litigation support services: Working within the context of your document-handling system, our experts can translate thousands of pages a day, at your site or ours.
Experienced triage specialists can work with your attorneys to identify salient points in haystacks of foreign-language discovery materials.
Expert technical translators are available to do rapid, accurate translation of materials related to industrial, technology and patent litigation and mergers and acquisition matters. Hundreds of specialists on the ALE bench insure rapid turnaround of thousands of pages in all major languages on the most highly specialized subjects.
Our Expert, experienced deposition and EBT interpreters are certified as per court requirements.
Confidentiality is assured starting with our recruitment process and maintained by the vigilance of our legal project experts.
Technical Experts
Our language experts tests and certifies all translators and experts working on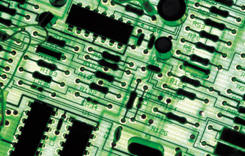 technical translation in an ISO 9000-compliant process. Every task is double-checked, then rechecked by a second expert, then re-edited after client review.
Certified experts experienced in translation of technical matters including aerospace technologies, agrochemistry, architecture, audio-visual equipment, automotive body, automotive chassis, automotive drivetrain, automotive electronics, automotive emission control systems, automotive engine, automotive hybrid vehicles, automotive internal combustion engine oils/lubricants, automotive vehicle navigation, biotechnology, brewing, business to business advertising, catalytic converter technologies, civil engineering, communications, computer architecture, computer data compression systems, computer disc drives, computer flat panel displays, computer high-speed networks, computer image processing, computer ISDN, computer networking systems, computer neural networks, computer printer technology, computer routers, construction & engineering, data recording and transmission methods, electrical/electronics engineering, electronic devices, environmental engineering, file management systems, multiple tool control systems, machine tools, marine drilling technology, marine engineering, materials forming and casting, materials glass, materials metallic, materials polymers, metals plating and deposition techniques, motor control systems, optical recording heads, optics, pollution control, power generation, power nuclear generation, power transmission, printing and papers, railroad technologies, remote control systems, research chemistry, robotic devices, satellite transmission systems, semiconductor fabrication equipment, semi-conductors, servo systems, software, systems engineering, telecom call center hardware and software, telecom cellular radio, telecom Centrex, telecom computer telephone integration (CTI), telecom PBX, telecom personal communications systems (PCS), telecom portable telephones, telecommunications, textiles, waste disposal and treatment, waste paper recycling plants, water softening systems and more.
Glossaries developed in machine-assisted translation become client property.
Medical Experts
Globe provides complete medical translation and interpreting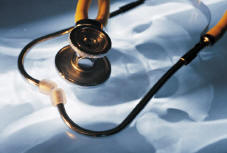 services by experienced, qualified experts, with years of demonstrated excellence in compliance-intensive industries.
We test and certify all translators and experts working on medical translation in an ISO 9000-compliant process. Every task is double-checked, rechecked by a second expert, then re-edited after client review.
Public Health: Expert interpreters and translators experienced in public health issues communicate in clear and simple language matched to the needs of the target population.
Pharmaceutical: Experts in pharmacology experienced in translation of clinical trials, biochemical research, labeling, PI, and marketing material and instruction aimed at Physicians.
Medical Equipment: Our medical project experts can manage compliance for packaging, labeling, inserts, manuals and electronic media for devices and equipment. Labeling experts familiar with demands involved in translation from CFR to IVD, MDD, AIMD, EFTA, PEI, ADM, Koseisho, and the changing regulatory requirements in emerging markets.
Medical Interpretation: Simultaneous and consecutive expert medical interpreters for professional conferences and business meetings.
Specialists experienced in a variety of disciplines and subjects, including Andrology, Anesthesiology, Antihypertensives, Anti-inflammatory drugs, Audiology, Cardiology, Clinical Trials, Dentistry, Dermatology, Diagnostics, Endocrinology, Environmental Medicine, Epidemiology, Gastroenterology, Geriatrics, Gynecology, Hematology, Immunology, Infectious Diseases, Internal Medicine, Kinesiology, Microbiology, Nephrology, Neurology, Nutrition, Obstetrics and Gynecology, Oncology, Ophthalmology, Optometry, Orthopedics, Osteopathy, Otolaryngology, Pediatrics, Physiology, Plastic Surgery, Pneumology, Preventive Medicine, Psychiatry, Pulmonary and Critical Care, Radiology, Rheumatology, Surgery, Toxicology, Tropical Medicine, Urology, Vascular Medicine, Veterinary Medicine and many more.
Glossaries developed in machine-assisted translation become client property.
Financial, Insurance and Banking Experts
Globe tests and certifies all financial translators and experts in an ISO 9000-compliant process. Every task is double-checked, then
rechecked by a second expert, then re-edited after client review.
Experts experienced in the translation of annual reports, financial statements, securities and equities information, research, market analysis, prospectuses, offerings and IPOs, investor information and financial documentation of every stripe.
Expert financial interpreters, simultaneous and consecutive, available for road shows, presentations, negotiations, training and more. For example, Globe provides interpretation for Head of State visits to the New York Stock Exchange.
Years of demonstrated excellence in translation for compliance-intensive industries.
Insurance industry experts provide years of translation experience for surety bonds, reinsurance, risk management, property loss and employee benefits.
Quick turnaround of thousands of pages a day for mergers and acquisitions and other high-volume, short deadline tasks.
Marketing and Advertising Experts
Experts in the communication industry who understand the business at hand.

Marketing specialists who know your business.
Expert copywriters, direct-mail writers, screen writers, speechwriters and web-writers in all major languages.
Expert translators experienced with brochures, catalogues, advertisements, presentations, slide shows, trade show materials, press releases, video press releases, publicity materials—native-language writers who pack a culturally appropriate punch.
Expert in-country native-speakers who know local markets and cultural nuances for brand-name research and marketing analysis.
Expert interpreters available for presentations, trade shows, road shows, focus groups in business-to-business and consumer marketing. Transcription experts in all languages.
Complete A/V and print production facilities insure the same look and feel across cultures and markets. Full service DTP, layout, design, graphics and printing, output in any format.
Subtitles, narration, v/o and dubbing in our studio or yours.
While good translation is the heart and soul of our business, we are more than a translation agency. Our service is your opportunity to work with the 90% of the people on this planet who do not speak English. We are eager to help you to reach out to the rest of the world, in its variety of languages and in the context of its cultures, to communicate, to motivate, to inspire.
All platforms and software supported.
If you need further information about our experts, please feel free to call our toll-free number at 1-877-GLOBETI (456-2384), or e-mail us at info@globeti.com